The 3-star Hotel Münnich in Münster, in the heart of Westphalia, offers a pleasant atmosphere, relaxed conference facilities, modern rooms and excellent service. Whether you sit in cozy niches in the rustic restaurant by the open fireplace or linger in the hotel's modern conference and social rooms, you will feel at home in our stylish house.
Have breakfast with your friends or family with us! We also offer a rich breakfast buffet for guests from abroad. Every Saturday and Sunday between 7 a.m. and 10 a.m. We ask you to reserve a table.
Rooms
You can find the rest you are looking for after a busy day in
our spacious guest rooms.
In our modern furnished double and single rooms with bath/
Shower, toilet we offer you a pleasant living culture in one
relaxing atmosphere. You sleep under our old ones
Westphalian oaks twice as good. To the room facilities
naturally also includes a direct dial telephone, color television,
Internet connection, hairdryer, radio and minibar.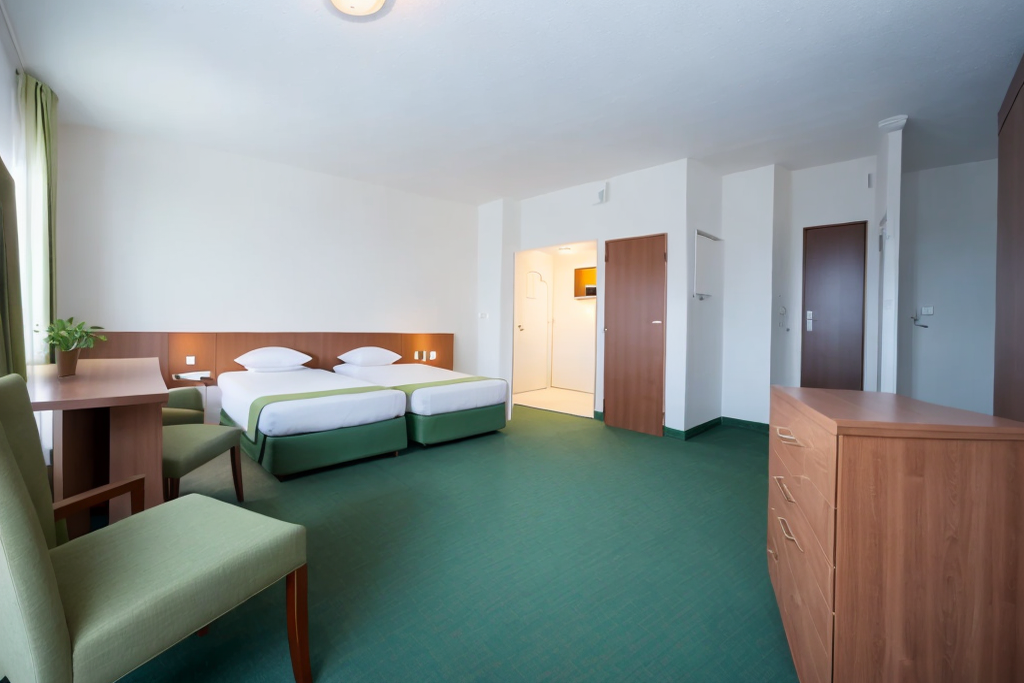 Conference
Our bright and modern conference and social rooms are available
5 to 200 people at their disposal.
Our conference rooms offer you modern presentation technology.
Lectern, lighting concept, microphone technology and one tailored to your wishes adapted secretarial service.
Free parking spaces are available directly in front of the hotel.
Restaurant
Dine in the cozy alcoves by the open fireplace our rustic restaurant. Our diverse cuisine provides for your physical well-being.
Our kitchen includes in addition to the typical Westphalian seasonal dishes, whole food and diet cuisine as well a vegetarian kitchen.
Every new day begins with one for you rich breakfast at the buffet.